We have curated wide range of printable UKG worksheets . You can download activity sheets for all subjects for free or opt for our premium options.
We at mycollegebag believe that your kid should learn with fun, education is not something to be hated, kids tend to hate it because the formal method of education is too boring and quite judgemental. But we keep no stone unturned to make it interesting. We have curated the best collection of ukg worksheets that will help your kid to imagine and learn with fun.
Best Printable Workbooks for UKG
All our activity sheets are based on latest ICSE and CBSE UKG syllabus. We have printable UKG worksheets for all the subjects, which you can download for free in PDF.
Explore our premium HKG worksheets!
Our experienced Kindergarten teachers have curated the best range of premium workbooks for kg2, which covers all the topics in detail and these are available for download at a very nominal price.
UKG EVS Worksheets -Premium
Premium printable UKG EVS and general awareness workbook with 40+ activity sheets. Tasks include identification, colouring, match the columns, and word completion.
Topics and Number of Activity Sheets:
1. About You?- 1 Worksheet
2. About your family?- 2 Worksheets
3. Parts of Body- 5 Worksheets
4. Sense Organs- 4 Worksheets
5. My House- 4 Worksheets
6. Seasons- 3 Worksheets
7. My School- 4 Worksheets
8. Transportation Systems- 5 Worksheets
9. Animal Kingdom- 5 Worksheets
10. Animals and their young ones- 3 Worksheets
11. Sound of Animals- 3 Worksheets
UKG Hindi Worksheets- Premium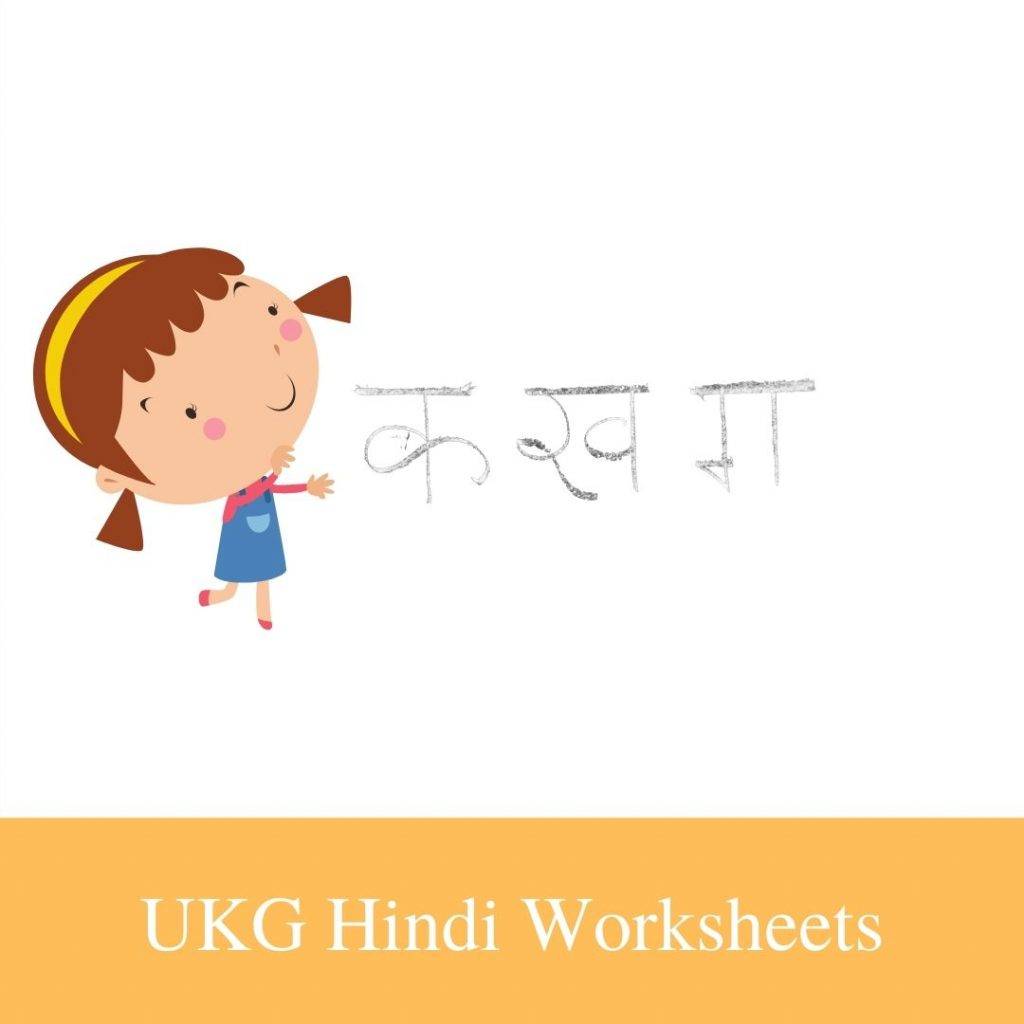 This is a premium printable workbook and contains 20+ activities based on latest curriculum, You can download unlimited copies of this worksheet for a year.
Topics covered in the worksheet:
Hindi Varnamala – 1 Guide
Hindi Counting – 1 Guide
2 Letter words – 10 Worksheets
3 Letter words – 5 Worksheets
4 Letter words – 6 Worksheets
UKG English Worksheets- Premium
Premium printable UKG English workbook with 10+ activity sheets. Tasks include missing letters, articles and usage vowels
Topics and Number of Activity Sheets:
Alphabets – 1 Guide
Missing Letters – 1 Worksheet
Vowels – 3 Worksheets
Articles – 3 Worksheets
One & Many – 2 Worksheets
Rhyming Words – 1 Worksheet
1 Colouring Sheet
1 Short Story
UKG Maths Worksheets- Premium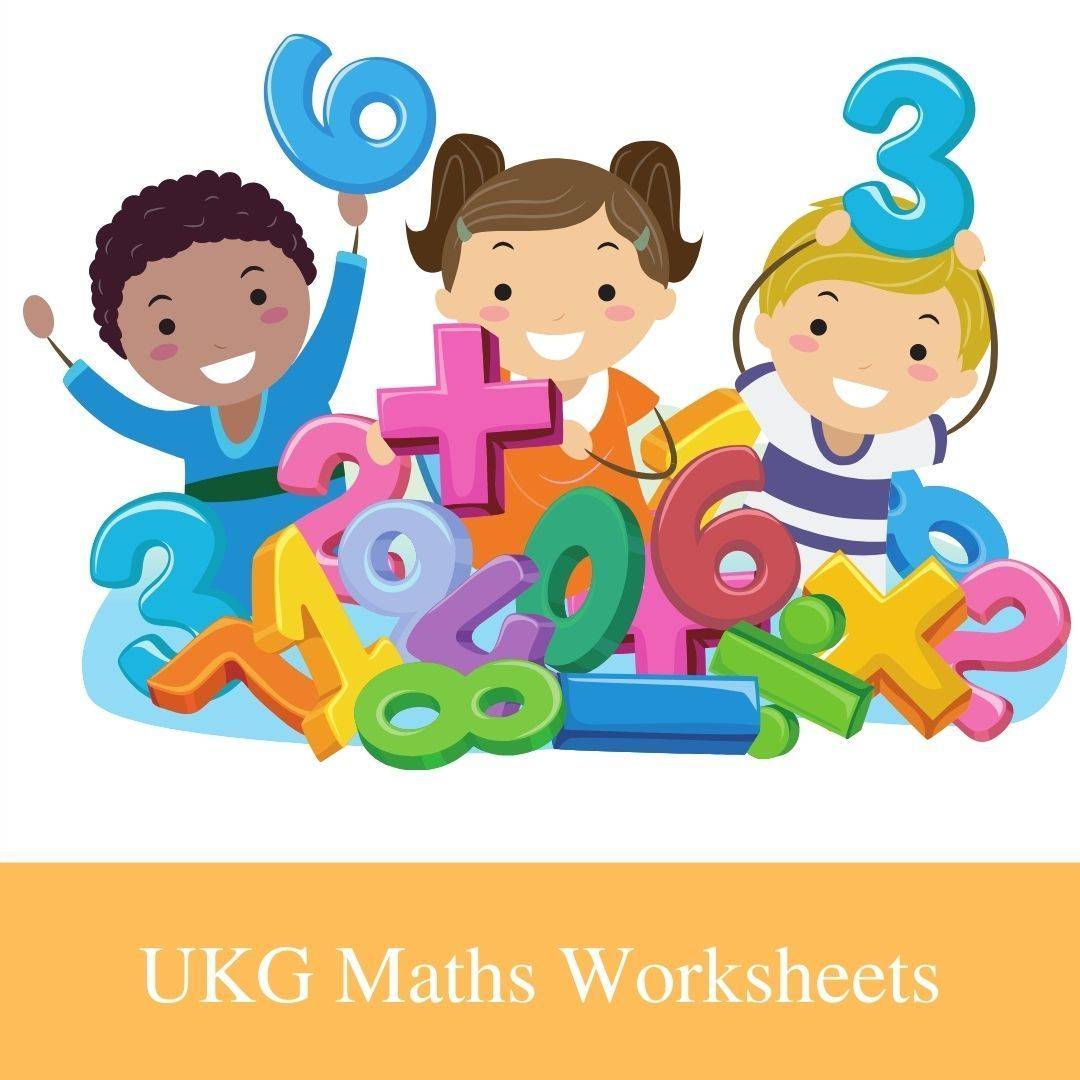 Premium printable UKG maths workbook with 25+ activity sheets. Tasks include shapes, numbers, comparison, quantity concepts and colours.
Topics and Number of Activity Sheets:
Learn concepts (Same, In, Out, More, Less, Right, Left)- 4 Worksheets
Counting- 4 Worksheets
Backward Counting- 3 Worksheets
Addition – 2 Worksheets
Shapes – 3 Worksheets
Colouring – 3 Sheets
Subtraction – 3 Worksheets
Our Currencies – 2 Worksheets
Compare – 2 Worksheets
Topic Wise UKG Worksheets