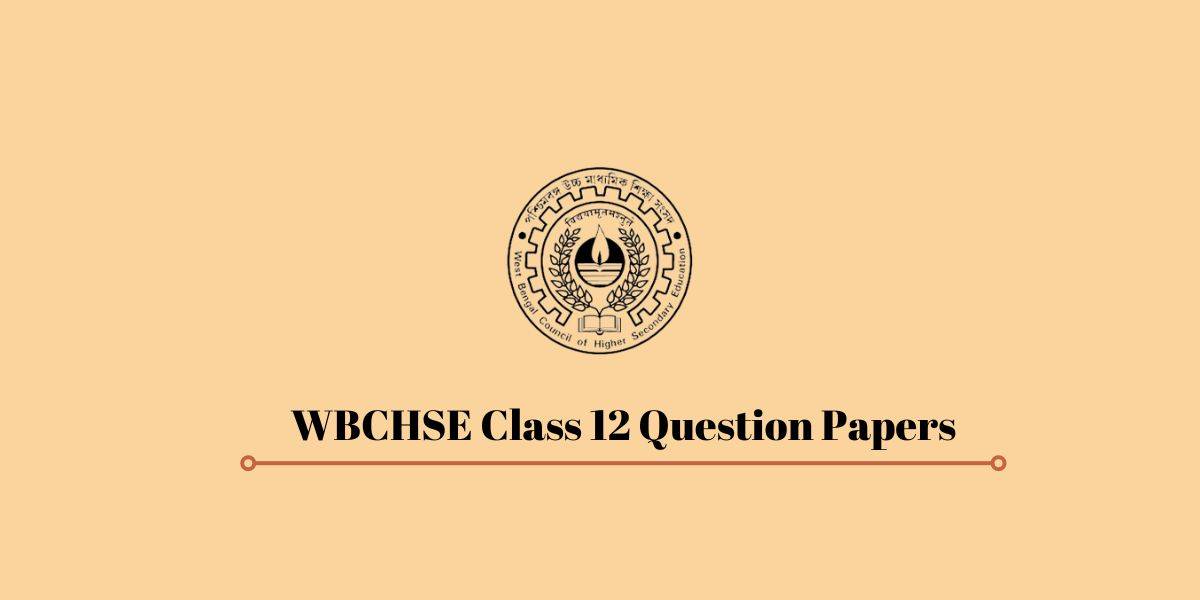 We have curated West Bengal board (WBCHSE) Class 12 previous year papers for all subjects in PDF format. By solving these papers, students can become familiar with the question paper pattern and improve their time management skills.
Solving previous year question papers has many benefits. It not only helps students to become familiar with the exam format but also allows them to practice their knowledge and skills. By starting to solve these papers at the earliest, students can ensure that they are well-prepared and avoid any last-minute stress.
We hope that these West Bengal Board Class 12 question papers will be a valuable resource for students as they prepare for their exams.
Download WBCHSE Class 12 Question Papers in PDF
You can download the West Bengal board class 12 previous year question papers for free in PDF format. The papers are available for subjects such as English, Maths, Physics, Chemistry and Biology. We will soon add the question papers 2015, 2016, 2017, 2018, 2019, 2020, 2021 and 2022.
West Bengal WBCHSE Class 12 2022 Question Papers
WBCHSE 2022 Physics question paper
WBCHSE 2022 Chemistry question paper
WBCHSE 2022 Biology question paper
WBCHSE 2022 English question paper
West Bengal WBCHSE Class 12 2021 Question Papers
WBCHSE 2021 Physics question paper
WBCHSE 2021 Chemistry question paper
WBCHSE 2021 Biology question paper
WBCHSE 2021 English question paper
West Bengal WBCHSE Class 12 2020 Question Papers
WBCHSE 2020 Physics question paper
WBCHSE 2020 Chemistry question paper
WBCHSE 2020 Biology question paper
WBCHSE 2020 English question paper
West Bengal WBCHSE Class 12 2019 Question Papers
WBCHSE 2019 Physics question paper
WBCHSE 2019 Chemistry question paper
WBCHSE 2019 Biology question paper
WBCHSE 2019 English question paper
West Bengal WBCHSE Class 12 2018 Question Papers
WBCHSE 2018 Physics question paper
WBCHSE 2018 Chemistry question paper
WBCHSE 2018 Biology question paper
WBCHSE 2018 English question pape
West Bengal WBCHSE Class 12 2017 Question Papers
WBCHSE 2017 Physics question paper
WBCHSE 2017 Chemistry question paper
WBCHSE 2017 Biology question paper
WBCHSE 2017 English question pape
West Bengal WBCHSE Class 12 2016 Question Papers
WBCHSE 2016 Physics question paper
WBCHSE 2016 Chemistry question paper
WBCHSE 2016 Biology question paper
WBCHSE 2016 English question pape