UKG hindi mostly focuses on identifying, reading, and writing hindi varnamala ( alphabets), creating 2 letter, 3 letter and 4 letter words. we have created hindi worksheets for ukg cbse in pdf but same covers all the topics of other boards like icse, cambridge and state boards too.
Download Free Hindi Worksheets for UKG
Premium Printable Hindi Worksheets for Upper KG
This is a premium printable workbook and contains 20+ activities based on latest curriculum, You can download unlimited copies of this worksheet for a year.
Hindi Varnamala – 1 Guide
Hindi Counting – 1 Guide
2 Letter words – 10 Worksheets
3 Letter words – 5 Worksheets
4 Letter words – 6 Worksheets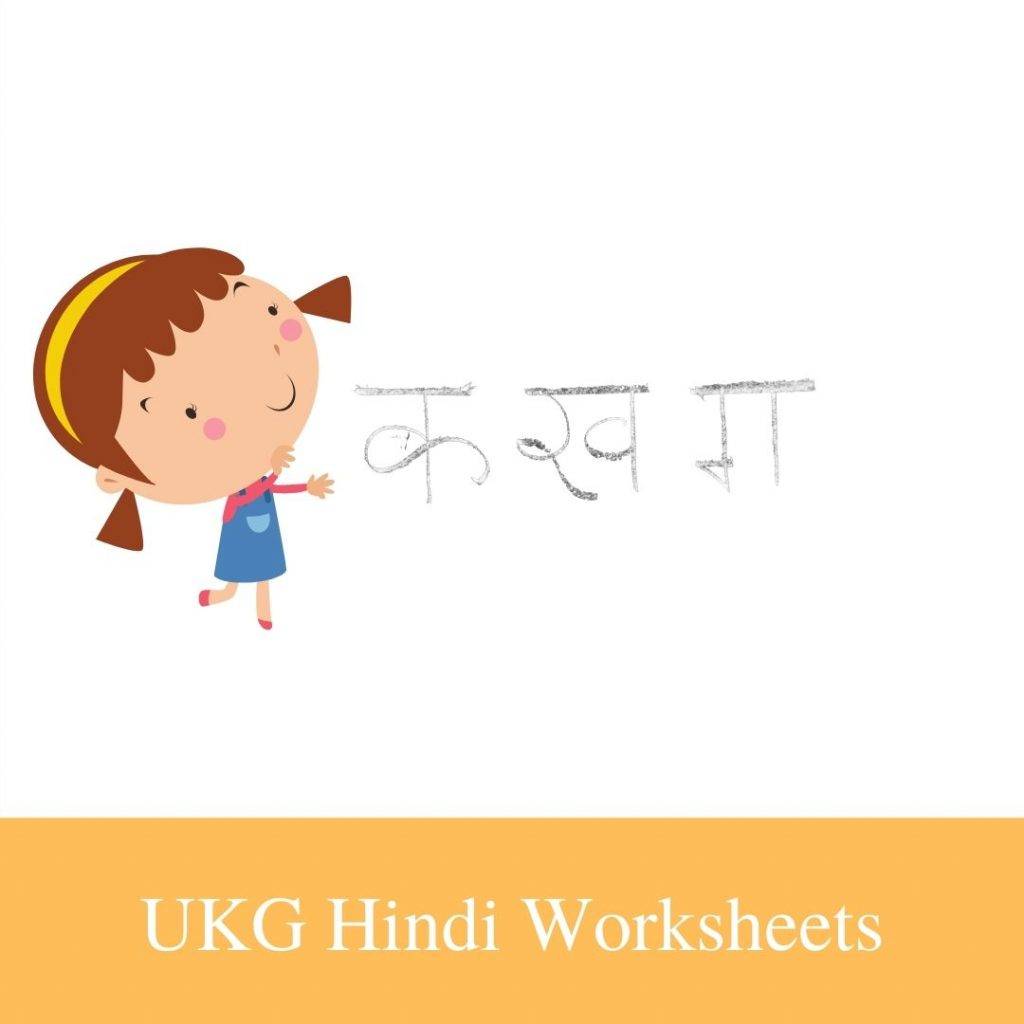 FAQ:
What topics are covered in Hindi worksheets for UKG?
All worksheets are based on latest preschool syllabus. It covers – Hindi alphabets, counting, word formation – 2 letter words, 3 letter words and 4 letter words.
Are UKG Hindi worksheets free to download?
We have both the premium and free version of worksheets. Both can be downloaded in printable format.
We also have curated worksheets for other subjects. Checkout out our range of LKG worksheets for other subjects.